WELCOME
Welcome to Craftworks Walking Sticks. We offer a wide variety of designs, each hand carved in natural hard woods. One of a kind animal designs conforming to the natural shape of the stick.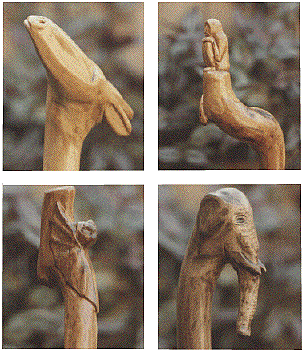 To see more great crafts check outThe Crafts Fair Online
I don't really sell the walking sticks but if you have enjoyed this
HTML tutorial you can let me know.